Geenes - color scale generator
Hi beautiful people!
I would love to share with you this link.
https://geenes.app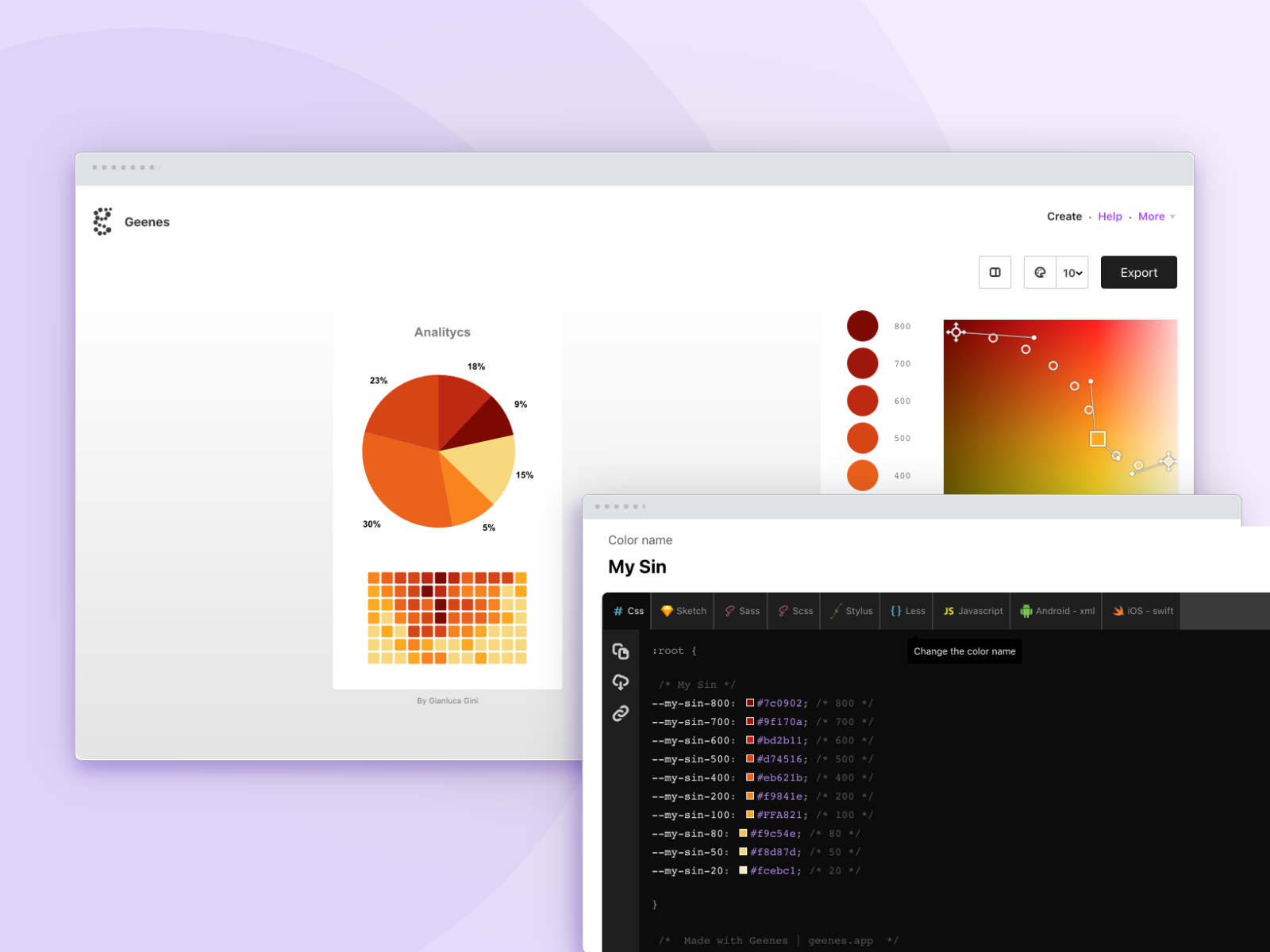 I created this tool for designer and developers who need to generate color scales for their UI. It's different from any other similar product because it allows to choose exactly how to make darker and lighter colors.
For instance for a shade of yellow it's possible to decide to make it more red or just adding black.
Recently I also added an entire section where it's possible to check that each color provides great readability, legibility and contrast. And a simulation of various forms of color-blindness.
At any time is possible to export the entire palette for sketch and for the development team (e.g. css, sass, js, xml, stylus etc)
I hope you will have time to take a look at it and share some feedback with me. And if you like please feel free to share it!
Many thanks
posted in News and Links